Posted on
By Selena Kozma, Tanya Hung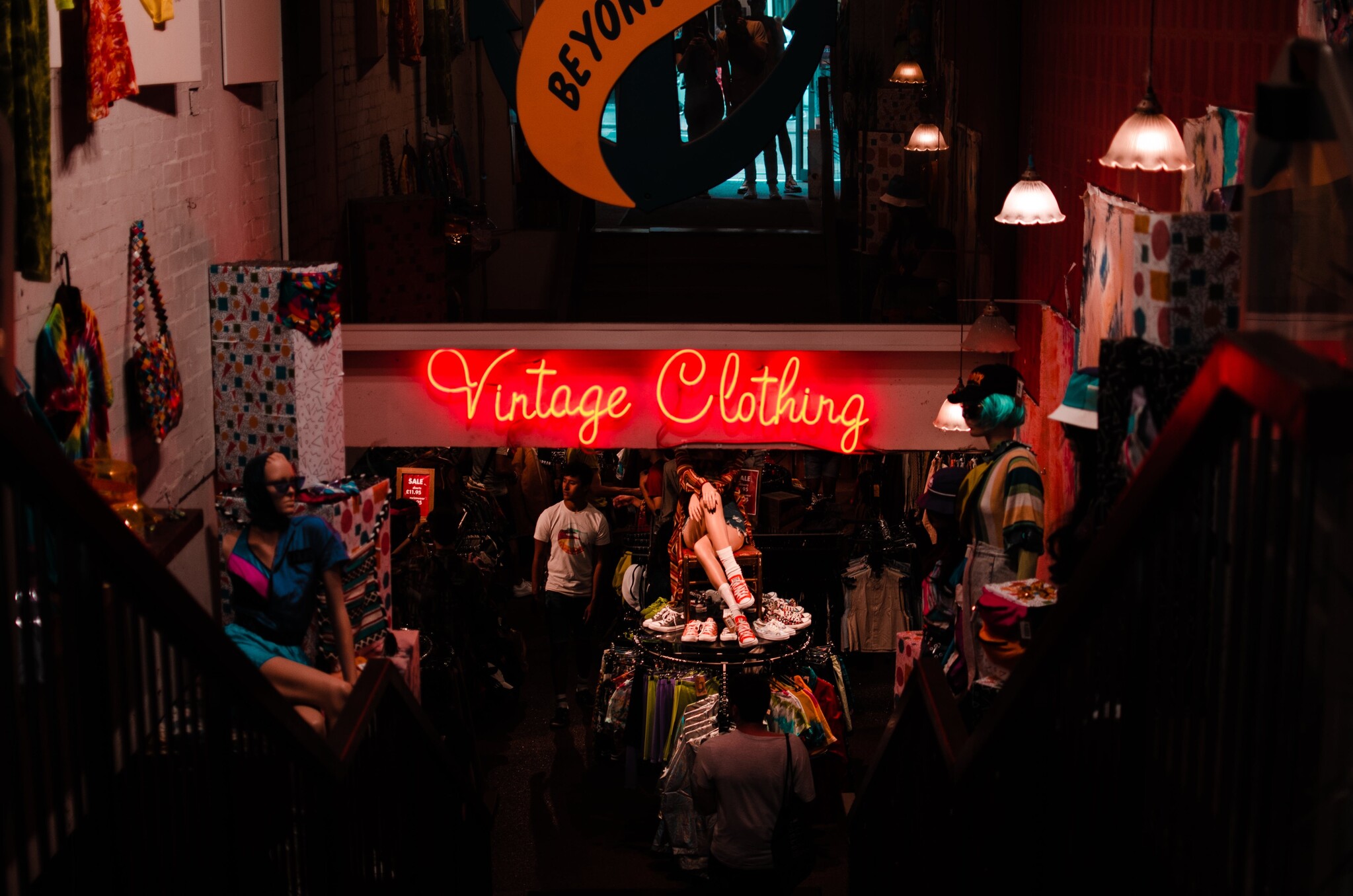 Finding authentic vintage at thrift stores and The Boutique may seem daunting. However, with the help of these valuable tips and tricks, you'll swiftly become a seasoned vintage hunter. 
In the world of thrift store treasure hunting, uncovering authentic vintage pieces is an art form. One of the key tricks for identifying these gems is the garment's tag. Tags or labels indicating the country where the garment was made can offer clues. Many vintage garments were made in countries that are no longer major clothing producers (for example Canada or the US).
Additionally, union labels, such as the "ILGWU" tag in the United States, act as time stamps, indicating eras between 1900 and 1995. These tags become clues that can aid in exacting a garment's vintage authenticity. Finally, examining care and wash labels can also teach you a thing or two about a garment, for example care labels with washing instructions only became common in the mid-20th century.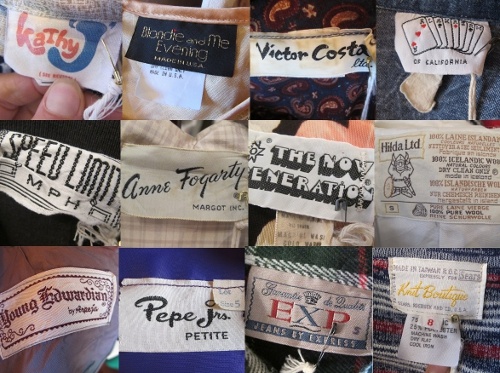 Source: Vintage tags
The second tip is to look at the zipper. The zipper can greatly help you to identify a garment's age. Changes in pull tab shapes, teeth styles, or overall zipper structures serve as huge indicators of when the zipper was created, as well as the shift from metal to plastic zippers around the mid-1960s. The zipper pull often holds manufacturer's markings, brand names, or logos, allowing you to easily date a garment back to the year they produced that zipper. Something as small as the zipper can be the key that helps you accurately determine the garment's exact age.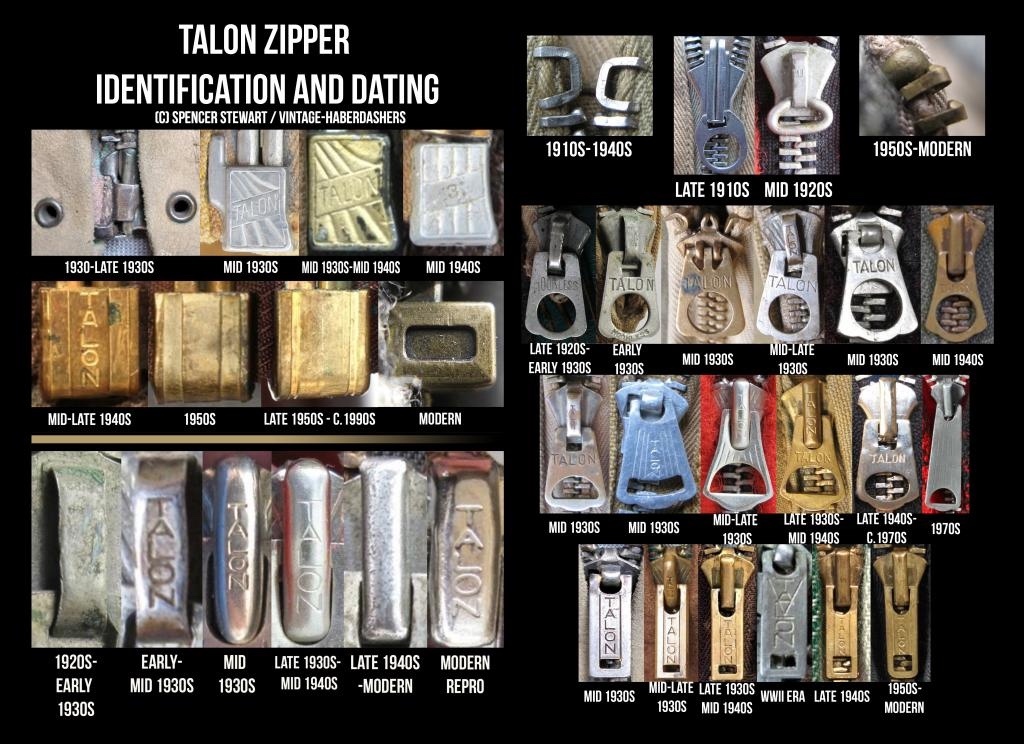 Source: Pinterest

The third and most important tip is to have a basic understanding of the unique traits, qualities and designs vintage garments possess.  For example, natural materials such as cotton, wool, silk, and linen were more likely to be used in vintage garments, while the mid-20th century saw the rise of synthetic fabrics like polyester. Make sure you have a basic understanding of each era's aesthetic, as they all had their own unique designs and trends. By having a brief understanding of these aesthetics, you can better estimate which decade it may belong to.  
 
For our last tip we touch on the importance of checking authenticity for vintage garments. In the world of vintage collections and designer, ensuring authenticity is greatly important in a marketplace full of counterfeit or replica pieces. Figuring out authenticity relies on a keen eye for details. By checking tags, labels, stitching, and materials, it can help to distinguish authentic pieces from replicas. Exploring online platforms such as eBay, Etsy, The RealReal, and Depop offers a great way to research and confirm your lucky find! If you require further assistance in confirming its authenticity, there are experts available who can assist in validating your vintage.  
Last but not least, happy hunting!