Posted on
By Tristan Wilke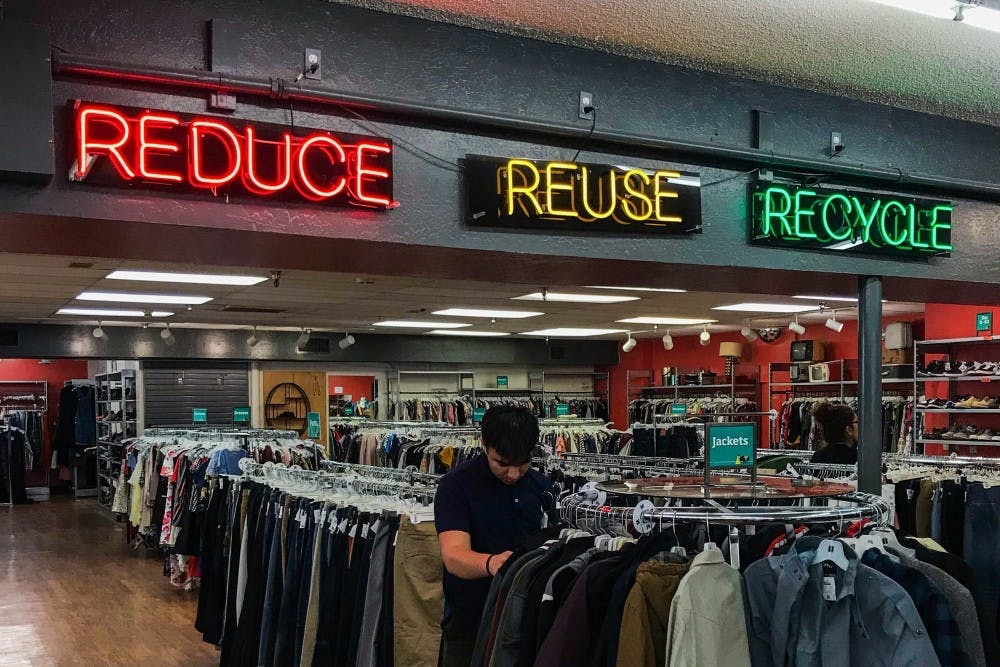 The need for sustainability initiatives within the fashion industry is more prominent now than ever, so it is important that we are open and transparent about how we play our part in reducing consumption and creating opportunities for circular fashion cycles. Circular fashion is when we extend the life cycle of a garment by reusing it or repurposing it into new material in any way possible to cut out waste; this can include mending, reconstructing, or even reselling.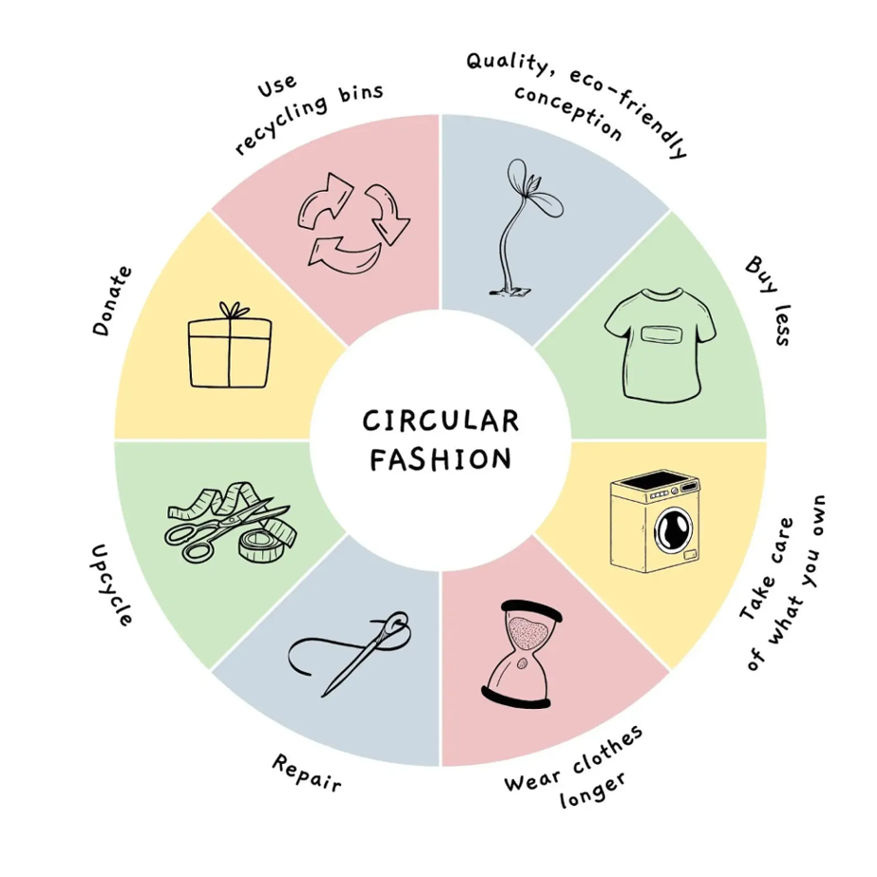 Source: The Sunday Snug
Some of the positive impacts of practicing circular fashion include reducing the number of garments that end up in landfills, in turn reducing the amount of microfibers and plastics that are released into the environment. Circular fashion also benefits the environment as it reduces your carbon footprint and contributes to reducing the need for raw material consumption. By maximizing the lifespan of clothing, we are preserving resources that help to rehabilitate invaded ecosystems. Your wardrobe will thank you when your circular pieces become the new everyday staples.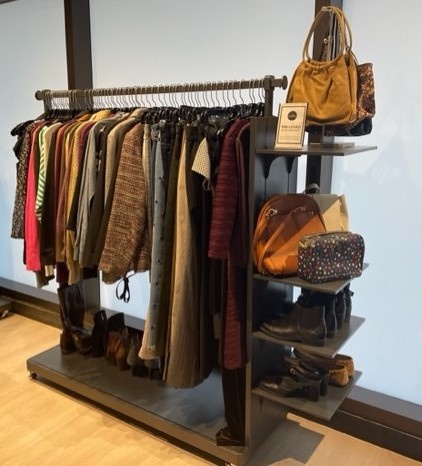 Source: The Boutique
Here at The Boutique, we are proud to offer our "Preloved" collection, which was launched in the Winter 2022 semester. It consists primarily of donated garments collected through students, faculty, and the community which are available for purchase at low prices, to ensure that clothing that is in good condition is re-worn rather than tossed away.  
In the spirit of transparency, part of the Preloved collection is obtained from local thrift stores to expand our offering to you. But as we grow this initiative in the coming years, we will work together to collect donations and provide our customers with a selection of good-quality preloved clothing, footwear, and handbags. 
Creating opportunities for circular fashion is important for all of us to recognize and participate in. To learn more about how you can practice circular fashion check out this season's Preloved collection in The Boutique.