This summer semester is different from any others we have had before, with three students running The Boutique, each with a different set of roles and responsibilities. The students are working together to run the store both online and in person for our first fully integrated omnichannel retail operation. The store is set to re-open for a limited time of three weeks. During the planning and the opening of the store, these are some tasks each student is responsible for. 
The Marketing Coordinator oversees marketing activities like creating digital assets and marketing campaigns. This role involves content creation, design skills and driving social media engagement. The creation of our posts and promotions is done by this student.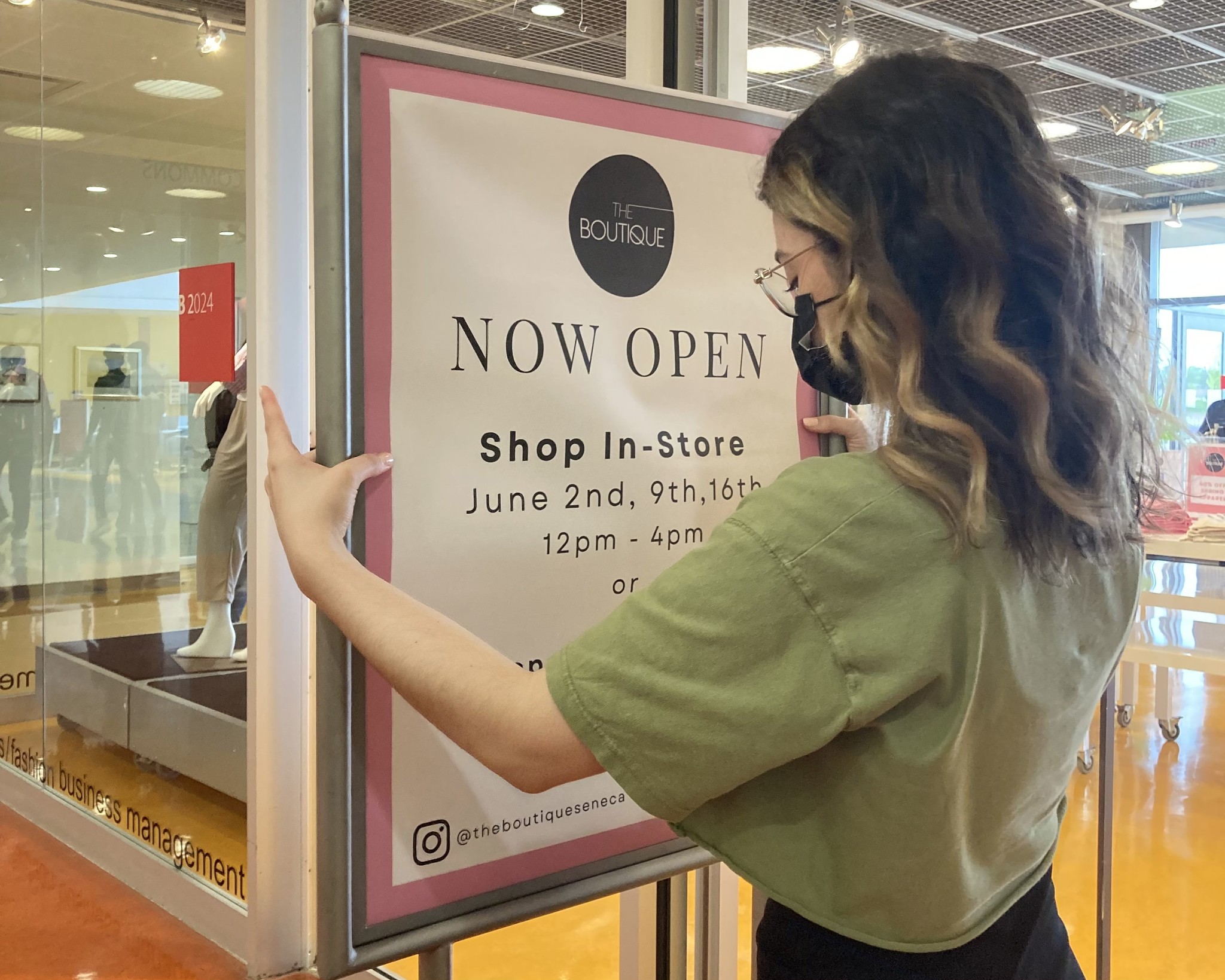 The Product and Merchandising Coordinator maintains in-store and online merchandising. They created product descriptions and organized the in-store displays. They have a strong fashion sense and are responsible for styling the mannequins and deciding our spotlight items online and in-store.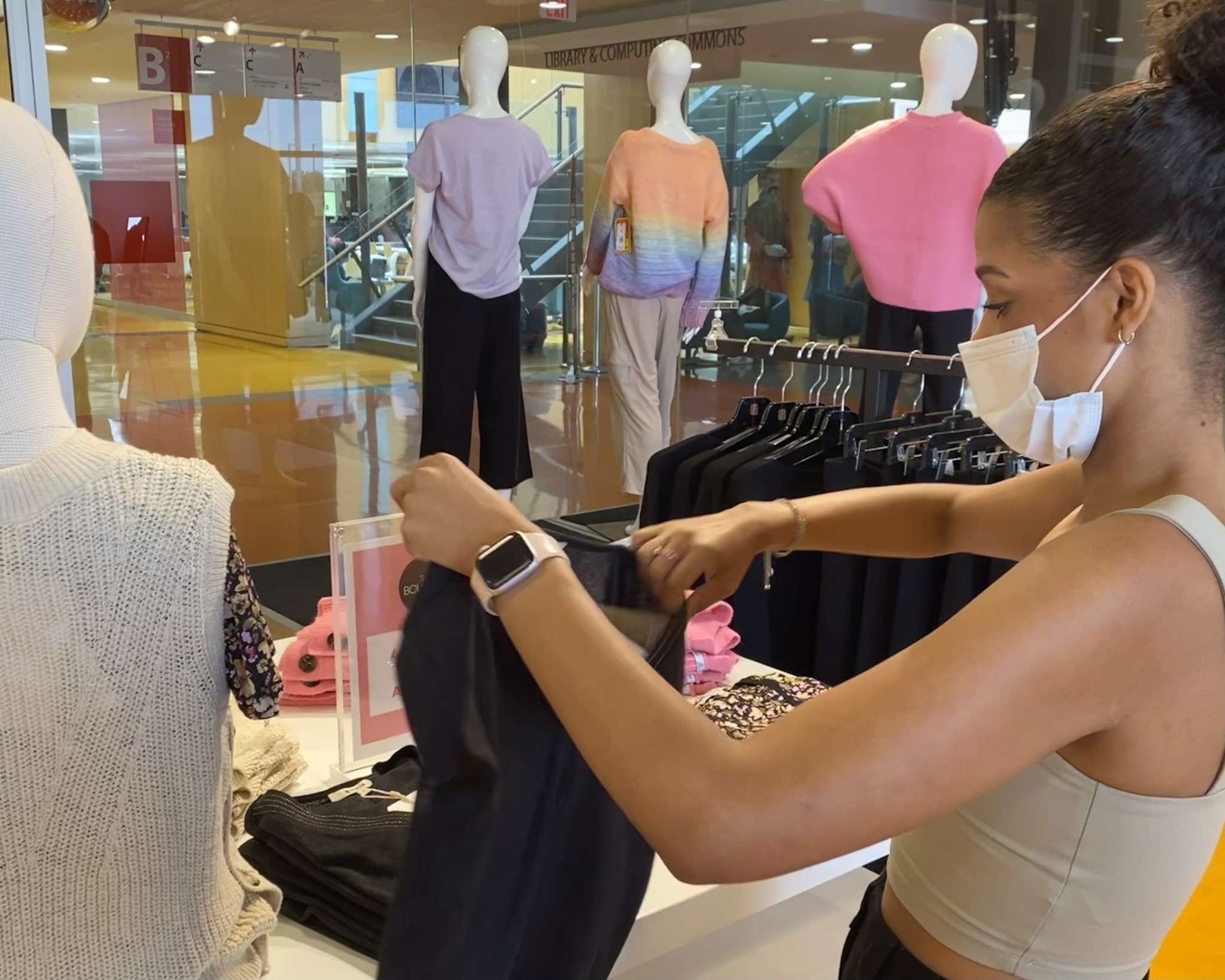 The Boutique Operations Coordinator oversees data analytics, sales forecasting, and inventory management. They analyze sales, fulfil orders, and create a financial statement at the end of the term to share results with the class.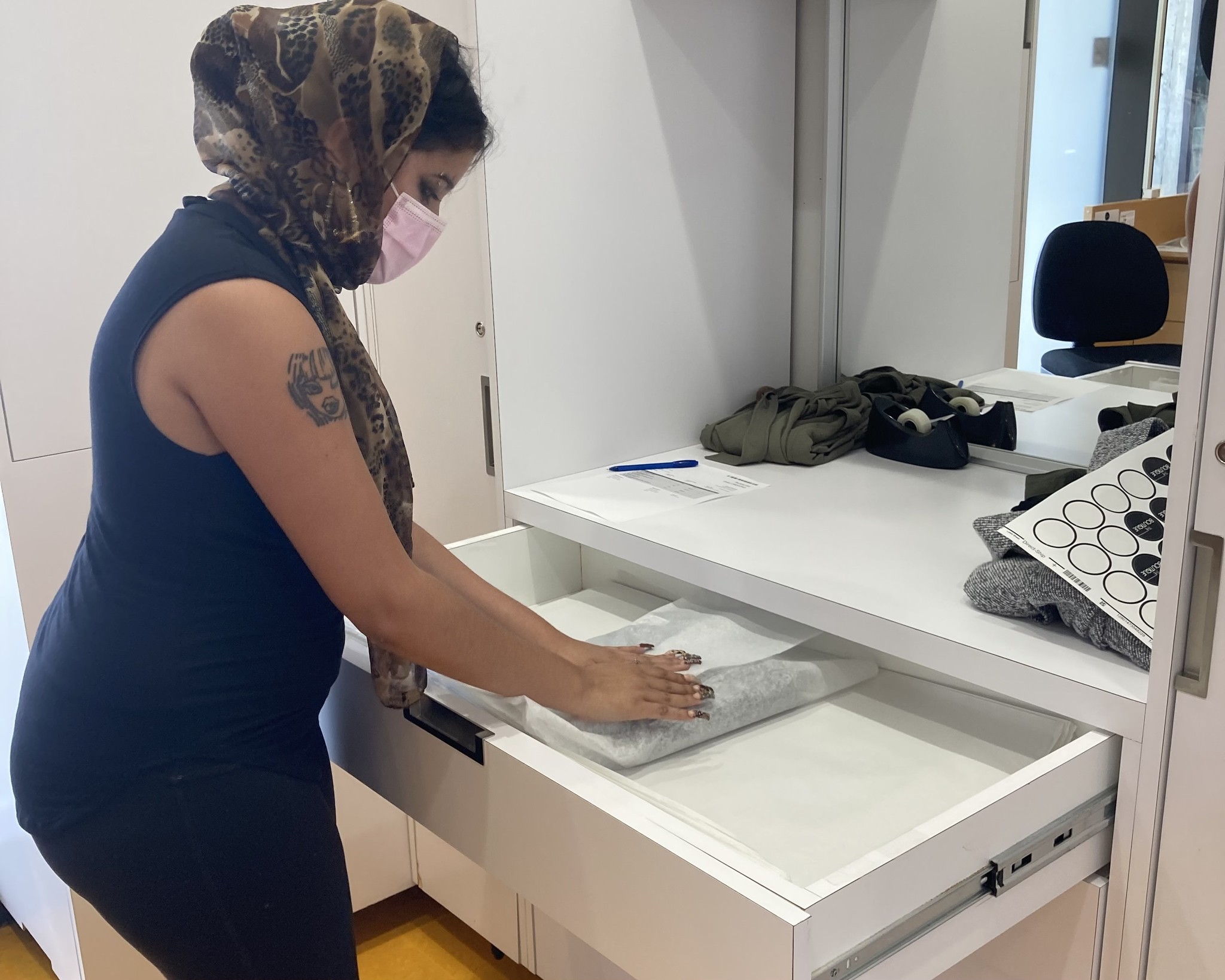 This semester is special because the workload is divided between much fewer students. Each student plays an essential part in running The Boutique, and the team works multi-functionally to provide our customers with an exceptional customer experience.